Zippity Doodles, breeders of quality Goldendoodles in Colorado, is located in the foothills of the Rocky Mountains 20 minutes west of Denver. At an elevation of 7,780 feet we enjoy a beautiful private setting in the forest on over 10 acres of land. There is lots of room to wander and explore, which our dogs really enjoy, and it's a great place to raise puppies. Besides our pets, our setting is home to elk, deer, fox, bobcats, and occasionally, mountain lions and bears.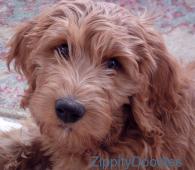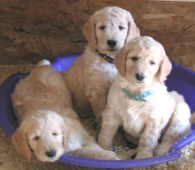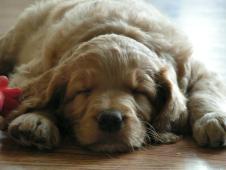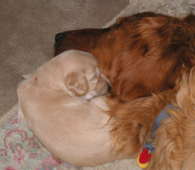 For the ultimate in socialization, our Goldendoodle puppies are raised as part of our family right in our home. As responsible breeders, we select our breeding stock for their excellent temperaments and intelligence to provide you with best possible companion Doodles. In addition, the parents of our Goldendoodles have passed extensive health & genetic testing to best ensure healthy puppies. At Zippity DoodlesTM our puppies are given a large surplus of love, attention, and care from the time they are born, until they are ready to be adopted into their new loving families. We also make it possible for you to be a part of the process by providing photos and updates via email as the puppies grow. We began breeding in 1986 with our champion Borzois.

At Zippity DoodlesTM, we back up our breeding practices with a health guarantee and puppy purchase agreement to protect you as a buyer, and to ensure the health and safety of our precious Goldendoodles.

Now that you have met us, we invite you to browse our website, meet the parents. Learn about our Goldendoodle puppies for sale, and How to Reserve A Pup, review our FAQ's, Photos, Health Guarantee and Purchase Agreement.
If you think Zippity DoodlesTM is right for you, fill out the Puppy Application form and submit it via snail mail, email, or fax.


Thanks For Stopping By,
The Dixon Family ~ Zippity DoodlesTM



We try to answer emails in a timely manner.
If you do not hear back from us in a few days, please check your spam box and/or try again. We find that emails sometimes end up in the spam folder (ours and yours)!
Affiliate Disclaimer: Some links on this website are affiliate links that help support the time and effort we put into our research, testing, reviewing and sharing of those products.